A Strawberry Shame
Posted by Nicole Balchin on 26 September 2018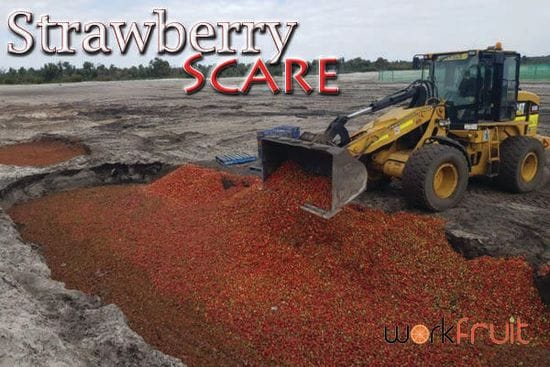 Eating a fresh juicy strawberry straight from the punnet is arguably the most pleasurable aspect for Australian spring and summers, for young and old.
However, the recent strawberry needle tampering has affected not just us as consumers, but has almost crippled the local strawberry growers. Its caused hysteria leading to truckloads of rotten strawberries being dumped.
At the time of writing this there have been 6 strawberry growers affected:
Donnybrook, Berry Obsession, Berry Licious, Love Berry, Delightful Strawberries, Oasi, with now 6 states investigating reports of tampering.
The strawberry industry has been in chaos since the first discovery of a needle in a punnet of strawberries bought in Burpengary in Queensland a few weeks ago.
Both New Zealand, UK and Russia have blocked Australian imports. Costing growers millions of dollars and just as importantly their reputations. Some even going as far as saying they cannot even watch TV or read media reports they are so distraught in seeing their names in a negative light an many have invested 10's of thousands of dollars on metal detectors, so consumers can buy the strawberries with confidence.
Police are now investigating a packing business at the centre of the strawberry contamination scandal which s ironically owned by a convicted drug trafficker named in a confidential report on organised crime..
Now this could all be just a coincidence or not..?
But let it be known this is a serious office and could lead to 10 years in jail!
Lets hope they catch the culprits before someone gets really hurt!