Best Spuddies
Posted on 27 August 2018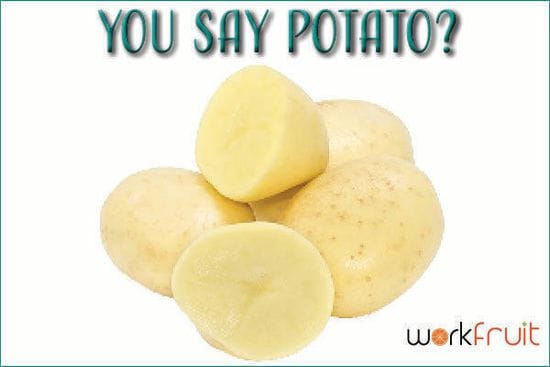 Finally winter is going! And spring has almost sprung!
Unfortunately for most of us a few extra kilo's have snuck there way in, and clothes are probably starting to feel a bit tighter. They say summer bodies are made in winter but to be honest who enjoys getting up in the dark and cold to get a summer body? Not I my summer body, or at least one that doesn't spark a mass evacuation on the beach, begins in Spring when the weather starts to warm up.
In my household, saying goodbye to winter means its time to say goodbye to our comfort food; homemade veggie soups, succulent oven roast lambs, slow cooked corned beef with creamy mustard sauce, bangers and mash and time say hello to the more lighter tastes of fresh crisp homemade salads for lunch, sweet berries to add to our freshly squeezed juices or place on top of our breakfast cereals and snacking on delicious stones fruits that are coming into season.
Living in a tropical climate also means we trade our ovens for outdoor BBQ's as the weather warms. But as we draw closer, the need to shed the winter coat looms over us, the need to eat healthier to lose the weight is upon us all, but this can also see us eradicate winter produce that are actually nutritionaly good for us all year round.
One, we all at some stage have questioned or removed, is potatoes.
Why do we feel potatoes are so bad for us?? Why do so many eradicate them from there 'diets'? Surely there are much worse things you can eat than white potatoes. And just because potatoes contain high GI (glycemic index) carbohydrates doesn't necessarily mean they're unhealthy. Right? Don't we need carbs?
Well they are not bad.. in moderation.
1 medium sized potato only has 110 calories, they contain NO fat, NO sodium and have nearly half your daily value of vitamin C and more potassium than 1 banana!!
Of course white potatoes are starchy, so if you are following one of the currently 'popular' low carb diets then you may want to avoid them, or better yet, serve as part of a balanced meal. For example; a piece of salmon with whipped potatoes and a side of green beans. The addition of protein from the salmon and fibre from the green beans slows down the digestion and absorption of the starch. Winning!
The potato's fibre, potassium, vitamin C, and vitamin B6 content, coupled with its lack of cholesterol, all support heart health. And potatoes contain significant amounts of fibre, which helps lower the total amount of cholesterol in the blood, thereby decreasing the risk of heart disease. And the micronutrients in the skin. well thats a hole new ball game. The potato skin has more nutrients than the interior of the potato!
Just leave off the butter, cheese, bacon and sour cream and make healthier choices when cooking. So don't completely give them up! Just make BETTER choices when preparing these hearty veggies.
Heres a few healthy ways to serve your potatoes:
Blend cauliflower with the mashed potatoes to get a buttery flavour
Ditch the butter and use Greek yoghurt or low fat sour cream
Add chicken stock to get a creamy texture when you mash
Add seasonings like garlic, paprika or even low fat ranch style dressing to give your mash or potatoes salads a bit more zing!
Use olive oil instead of butter
Avoid deep fried fries
Cook and eat with the skin on to ensure your getting all the nutrients
So whether its classic mashed potato, potato bake, potato fries, potato wedges, potato cakes, potato salad we don't have to give them up in order to lose weight potatoes CAN be fantastic addition to any healthy diet!