An Orange a Day...
Posted by Nicole Balchin on 11 July 2018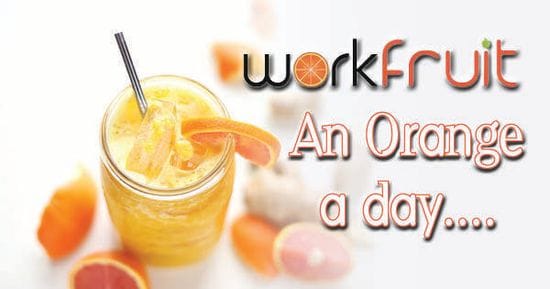 Looking for a daily drink to boost your immune system through these cold winter months?
Making sure your steering clear of commercial juices that can be detrimental to your wellbeing? Fresh is BEST!
Oranges are well and truly in season !!! Full of nutrients and a vital provider of antioxidant protection and immune support for these cold winter months. Did you know just 1 orange provides 130% of your daily vitamin C needs for the day?

Add ginger into to the mix and you have one of the best pick me up drinks around!
Ginger in conjunction with oranges can assist in stimulating digestion and aids in proper absorption of nutrients from foods. On top of this, ginger is an anti-inflammatory, aiding in muscle pain and soreness, nausea and also has an active ingredient that can help fight infections. Winning!!!

Drinking juice early in the morning when your stomach is void of food means it is able to absorb ALL the nutrients found in FRESH pressed or blended juices.
Rise and Shine with this simple detox drink for a healthy start to your day!

Orange & Ginger Juice
3 Oranges
1 small stick of Ginger (3cm)
1 tbls Honey
1 tsp Sugar

1. Blend ginger and make a puree
2. Peel and cut oranges (removing seeds) and add to the blender puree
3. Add 250ml water to the blender and bend

Enjoy !